Consulting firm in organization and information system
COVID-19 We would like to inform you that the Conseils-Plus group has taken the best measures to ensure that its teams remain active from home.
All equipment has been mobilized to ensure the continuity of our services.
We wish you all the best!
CONSEILS-PLUS IS AN INNOVATIVE CONSULTING FIRM IN ORGANIZATION AND MANAGEMENT OF INFORMATION SYSTEMS
Conseils-Plus helps its clients accelerate their digital transformation.
Strategy and diagnosis, restructuring and development, monitoring and support.

We support companies of all sizes in their projects in France and abroad.
Our main asset? Our teams, our expertise and our ability to innovate.
WE ARE HIRING
Our mission: guiding our customers in their digital transformation in France and abroad.
In constant evolution, Conseils-Plus has always adapted to meet the expectations of its customers. Our experts are constantly monitoring technological developments, and we help our customers every day with innovative solutions. From the beginning, our teams are driven by a constant search for quality and a cohesive and passionate work culture.
To support our growth, we are expanding the Conseil-Plus community and looking for new talents ready to join a human-size firm, concerned about the well-being of its employees.
Join the community
CONSEILS-PLUS GIVES YOU EXPERTISE, EXPERIENCE AND RESOURCES IN ALL OF YOUR PROJECTS.
Accelerate the digital transformation of your business and improve your performance

Advise and guide your business teams in reviewing their processes to be in line with the best practices of your sector

Adapt or rethink your computer system following a merger or acquisition

Get a better visibility of your activity thanks to piloting tools

Connect your IT tools with those of your external service providersAnd more
SOME CUSTOMER REFERENCES

Conseils-Plus mission: AMOA
Industry/Sector: Oil
SAP solution: SAP Oil and Gas / SAP MDM
more information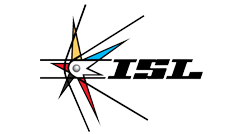 Conseils-Plus mission: Integration of customer invoicing
Industry/Sector: military / scientific
Business: research for science and defense
SAP solution: SAP ECC6.0
more information