TOTAL
Summary
Conseils-Plus mission: AMOA
Industry/Sector: Oil
SAP solution: SAP Oil and Gas / SAP MDM
ABOUT TOTAL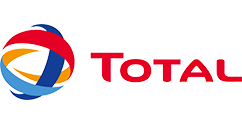 As a key player in energy, TOTAL produces and distributes petroleum products, gas and electricity. TOTAL, which is part of the "supermajors", is present in over 130 countries and employs more than 100,000 people. The Group's ambition is to become the leader in responsible energy.
Learn more about TOTAL

The stakes of the mission
Total has implemented a central repository of master data as part of a data consolidation of multiple SAP systems with supplier data. The objectives were multiple:
Centralize supplier referencing with Workflow validation and DUN database control
Homogenize the supplier database (multiple user names) and their associated catalogs
Improve the quality of exchanges with Hubwoo, partner for supplier purchases
Consolidate customers to control authorized credit limits and their possible duplication

Conseils-Plus support
Conseils-Plus ensured with SAP France the implementation and then the upgrade of the global solution.
The technical landscape included several SAP Netweaver components: MDM, XI (PI) for data exchange, and portal for user access.
The Conseils-Plus team provided expertise, definition of the target data model, and integration into the portal.
The Conseils-Plus team of consultants has been able to invest and immerse themselves in the challenges and the TOTAL environment, thus reinforcing an existing and strong collaboration between TOTAL and SAP.